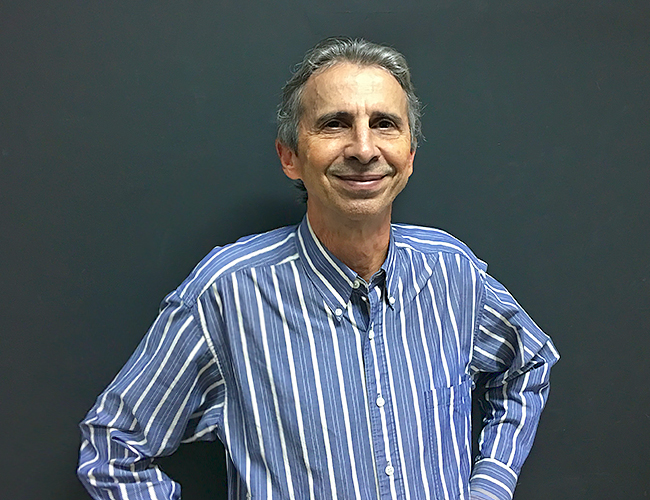 Nelson Barbosa
Co-Founder & Advisor

Aeronautical Engineer. More than 35 years of experience in project management for the aviation industry.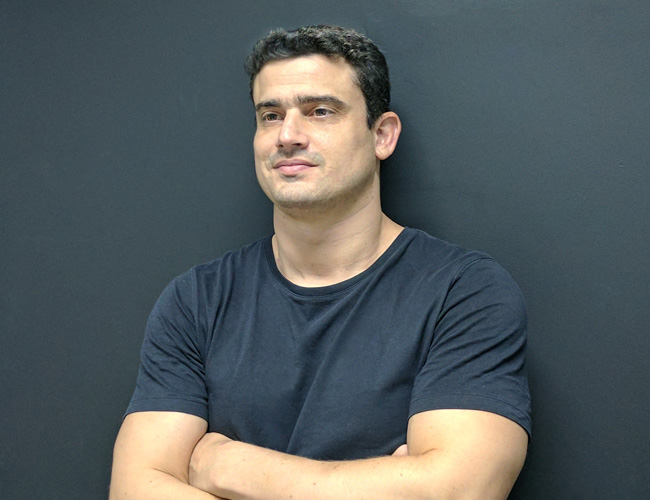 Carlos Barbosa
Founder & CEO
A Computer Scientist with 20 years of experience in 3D Graphics Design, having worked with Digital Caves back in 2005.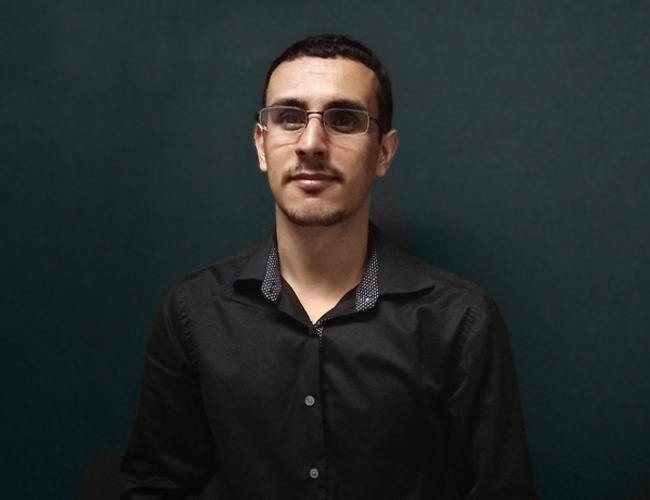 Luiz Carlos
Founder & CTO

A Computer Scientist with 8 years of experience developing immersive projects with a focus on multiuser systems.

The Idea
The startup has been developing immersive projects for the aviation industry since 2015. Most of the work involved creating schematic animations with industrial CAD models and insert in on a multiuser VR environment, allowing engineers to perform remote design review and procedural training in a collaborative context with the same efficiency of a face-to-face meeting. To scale up production, we started developing algorithms and tools to automate such a complex process and soon we envisioned the potential of a codeless workflow and how it could revolutionize the authoring of immersive content.
Development
With a prototype in hands, the startup applied for one of the most disputed early-stage acceleration programs in Brazil: Samsung's Creative Startups. The venture was one of the 15 selected among 500 subscriptions, earned $50k and went through an intense year of counselling on business model, service design, UX and a lot of Research & Development. Right after acceleration, the startup applied for the scale-up program - FINEP Startup (Government) - and was granted $200k to keep a fast-paced development and attack the multi-billion dollar market of training in advanced manufacturing with a fully scalable platform.
Validation
In 2019, every major manufacturing industry acknowledged the benefits of utilizing immersive content for training, but all development initiatives hit the same bottleneck: the extremely slow and technical process is not able to cope with the massive content that needs to be addressed. In search for a fast and scalable development, Embraer, Petrobras, Nestlé, BD and Ball Co. started testing and validating our tools and, thus, helped shape the system that would become XRProj - an authoring platform that empowers users to autonomously create immersive content and manage VR conferences.

Creative Startups
Samsung's $50k acceleration program

FINEP Startup
Private and Governmet scale-up investment program

Startout Toronto
Brazil's Trade Agency (APEX) program for internationalization
History & Milestones
From the Digital Caves to VR
FormulaXR is a virtual reality startup founded in 2016 and located in the Tech Park of Sao José dos Campos – a technological valley of São Paulo, Brazil. The company started as a fusion of Carlos Barbosa's experience with Digital Caves (the early stages of VR) and Luiz Carlos expertise of multiuser synchronous systems. Our solution, XRProj, is an immersive visualization, communication and training platform for the modern Industry. With an automated CAD to XR conversion process and a codeless authoring workflow, it empowers users to autonomously create modern training material, manage immersive conferences, or visualize streaming data utilizing all next-gen media available: AR, VR and Mobile.